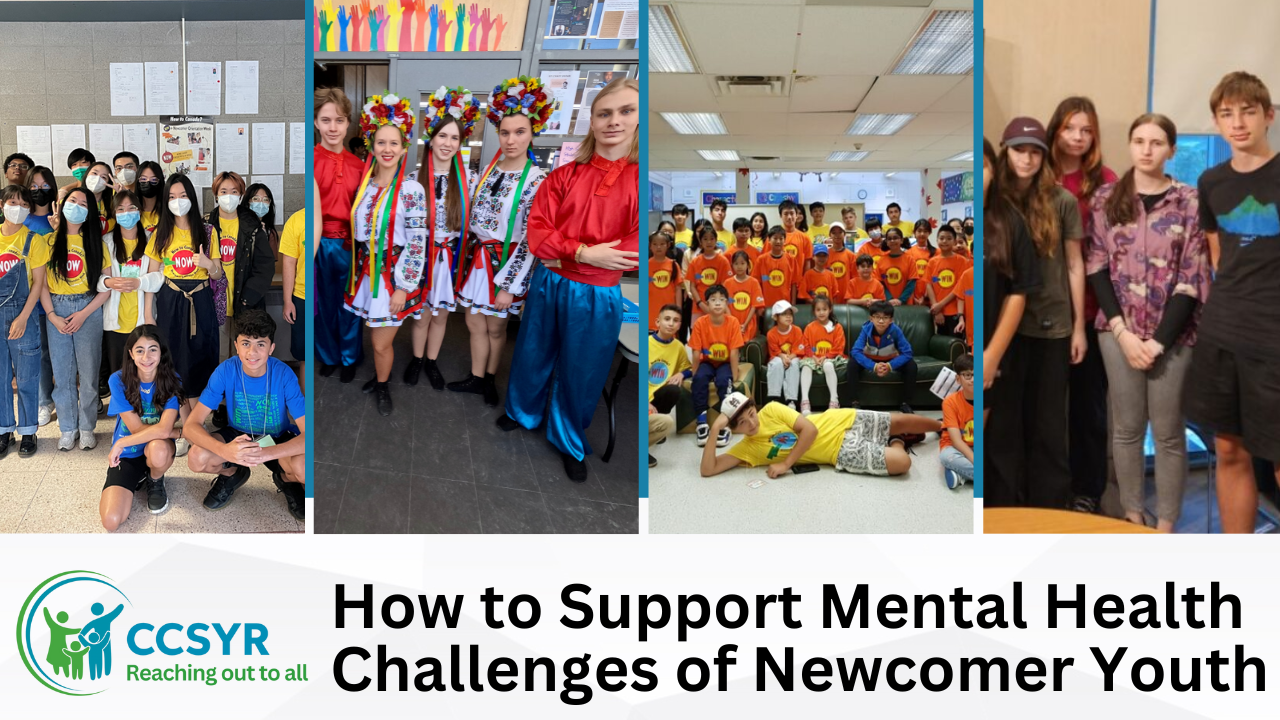 How can I help my teen child deal with depression? Where can I learn how to support the mental health challenges of newcomer youth? Are there free mental health services in Ontario for adolescents? If questions similar to these are troubling you, you are not alone. Often newcomer youth are impacted by immigration-related stress, isolation, discrimination, language barriers, and cultural prejudices while resettling in a new country. The journey for immigrant youth in Canada who relocate as international students can be worse and emotionally turbulent, considering they navigate the hiccups alone. According to a Canadian Medical Association Journal report, emergency rooms often become the first point of contact for immigrant youth for immediate help. But the good news is if the challenges are identified early, and the young person gets adequate intervention, coping becomes easier, and emergency room visits during crises can be aborted. Let us take you step-by-step through the key pointers, using which you will be better equipped to help newcomer refugee and immigrant youth deal with their mental health struggles.
Myths about mental health issues of immigrant youth
Stigmas and myths about mental health often act as barriers for caregivers and immigrant youth to seek help with mental wellness. That makes it all the more critical to debunk those misconceptions so that you can ask for help, share your problems and raise the alarm when appropriate.
Mental health challenges can't be resolved: Professionals with education, training, and expertise are involved in designing counselling programs and treatment of the symptoms. There are historical data that prove the efficiency of the treatment when applied appropriately.
A youth outgrows mental health issues, which are merely tantrums: Early detection and intervention can help families understand the causes and deal with the problems. If ignored and left untreated, the symptoms can aggravate and escalate into a situation of crises, including self-harm, loss of life, and harm to others.
A young person who struggles with mental health reflects bad parenting: Sometimes environmental factors such as finance, familial relations, trauma and abuse trigger behavioural issues among immigrant youth. However, bad parenting can't lead to neuro-genetic disorders or developmental delays. Instead, extensive mental health strategies and affirmative support from parents can ease the symptoms and help the youth cope with the situation better.
Everyone will know about my issues if I seek counselling support: Any social service organization or mental health clinic will keep your information confidential and not share it with anyone else without your consent.
My citizenship application can be impacted if I use social services- All provinces, including Ontario, have mental health resources for youth and children. Suppose you are using government funding to access therapies, respite or any other support services. In that case, your application will not be discriminated against.
My troubles reflect my weak personality- For regaining mental wellness, it is crucial to seek treatment or counselling at the early onset of symptoms. People with strong personalities can also struggle with their mental health, and both are unrelated. It is rather courageous to ask for help and look for a solution when you are not okay.
Where to find mental health services for immigrant youth
Several studies have been done that highlight mental health services are critical support systems for
refugee and immigrant youth to help them feel welcomed into Canada
. Reach out to your school, post-secondary institution, employer, community centres like libraries, or faith-based organizations and locate community resources offering free mental health support for newcomer youth. Settlement organizations, charities focused on youth mental health, and government-designated social service providers offer a broad range of preventative and counselling services for the emotional well-being of this segment of the population. Exploring local agencies can also help you forge connections at a granular level and gather support to pull through your newcomer journey.
Where to find free mental health resources in York Region
If you are wondering about where to find support for dealing with mental health struggles for youth, you can reach out to several organizations including Catholic Community Services of York Region. We are an accredited agency with a variety of free mental health counselling services for newcomer youth. Let us understand your concerns and help you in coping with your struggles. Contact our
counselling experts
today to guide you to an appropriate solution.