---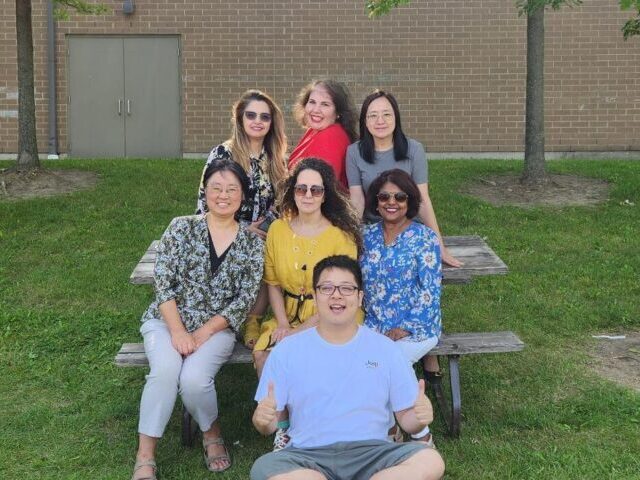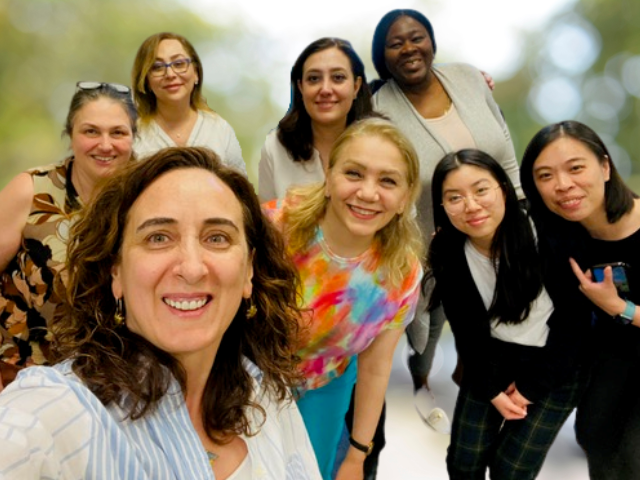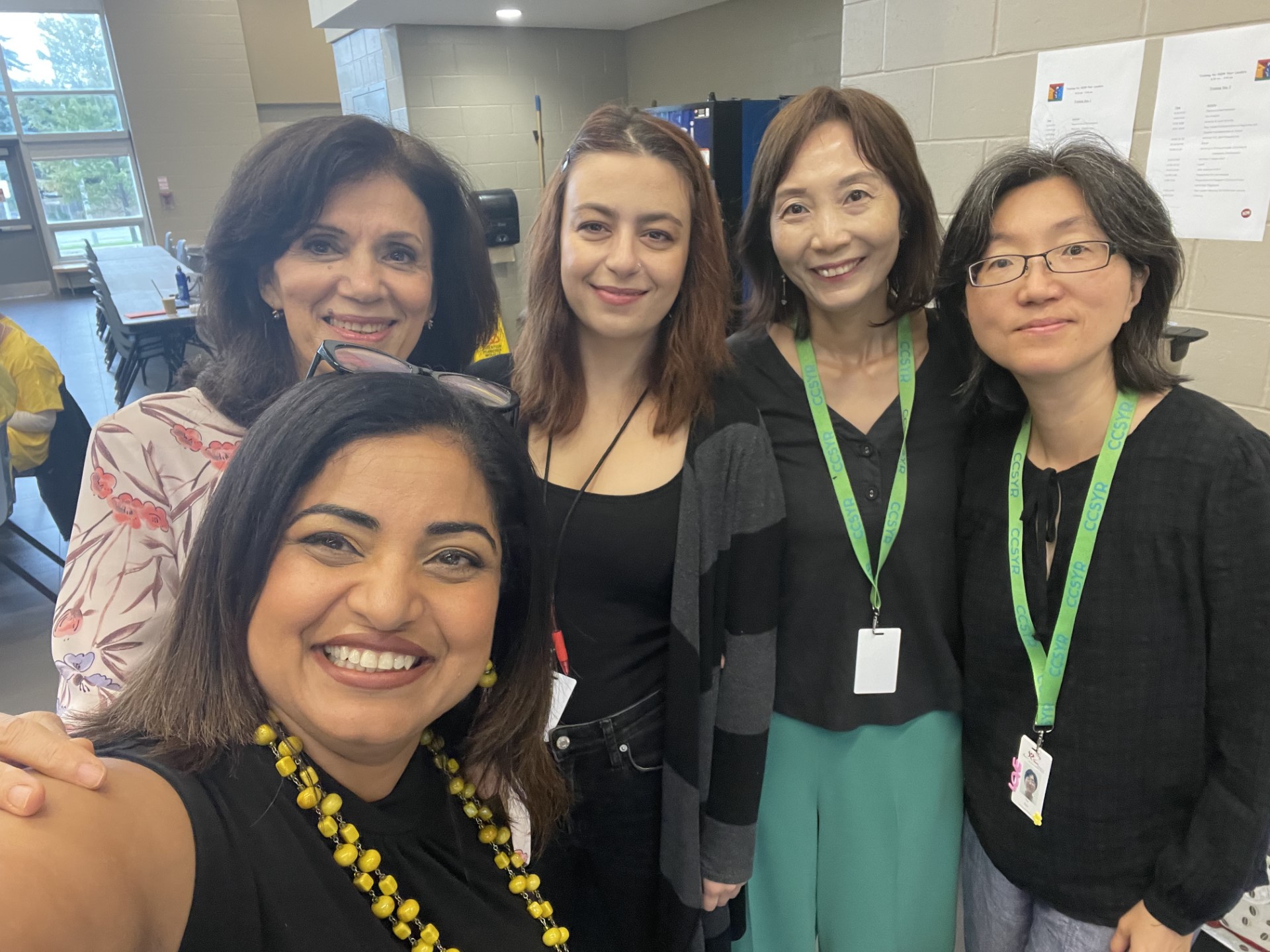 Online Workshops for Newcomers
Mandarin session:
初窥找工"神器"
Learn to use Brainfuse Job NOW: Get Prepared to Get the Job
Brainfuse Job NOW provides live interactive online help combined with online resources to guide you through the necessary tasks to get a job. It can provide LIVE Interview coach service. All the services are free using your library card. Join the session and learn how to use it.
Mon. Sep. 18, 2023, 6: 30pm – 8 pm
Registration Link:
https://us06web.zoom.us/j/85125028146?pwd=NEt6MlROYmtWdlpiL25vR0IzckQzZz09
---
Mandarin session:
如何优雅的老去
Chinese Senior Group: Successful Aging
Join the session and learn about successful aging, common geriatric diseases & caregiving tips.
Tue. Sep. 19, 2023, 10 am – 11:30am
Registration Link:
https://us06web.zoom.us/j/88008391257?pwd=TndLbU8xdEtHMDExUHBBSGtVVEUyZz09
---
English session:
Law Enforcement and Policing in Canada
Join the session and learn from a Police officer about basics of the Canadian law enforcement System, community safety, policing, and York Regional Police services.
Thur. Sep. 21, 2023, 10am – 11:30 am
Registration Link:
https://us06web.zoom.us/j/81929383127?pwd=Ykx0TXlNVVFvVVV0eXVSN0thR1dEZz09
---
Mandarin session:
了解失智症:走出"老年痴呆"认识误区第二讲
Understanding Dementia II
Do you know how to prevent and delay dementia? What are the dangerous signs and risk factors that you need to keep your eyes open for? How can you access community resources? Join this Mandarin session and learn about the key aspects of dementia.
Tue. Sep. 26, 2023, 10 am – 11:30am
Registration Link:
https://us06web.zoom.us/j/84390472893?pwd=RGltQ2d5dERpTXdhNmdJazNWZ1FVdz09
---
English session:
Information Session: Service Canada Overview for Newcomers
Service Canada provides Canadian with a single point of access to a wide range of government services and benefits through the internet, by telephone, in person or by mail. Join the info session and get an overview of programs and services for newcomers. Learn how to use canada.ca website, Social Insurance Number, Canadian Tax system, etc. Presented by Service Canada.
Wed. Sep. 27, 2023, 10 am – 11:30am
Registration Link:
https://us06web.zoom.us/j/84304765999?pwd=SnoycG1MUmtZd3NqVlUwM3FFMXd4UT09
---
English session:
Advance Your Skills at the Library
Did you know that the library offers free courses that you can take at your own pace? What about magazines and newspapers to stay "in the know"? Your library card offers endless learning opportunities, whether you would like to advance in your career or find a new hobby. In this session, you will learn how to use resources like Udemy, Universal Class, Press Reader, Mango Languages, and more.
Sep. 30, 2023, 10 am -11: 30 am
Registration Link:
https://us06web.zoom.us/j/89988360996?pwd=TzNCTFBHY3JmQlJ4OXlkdm5YckgwZz09
Feel free to share the session information with others. Please note: If this is your first time registering for CCSYR online programs, we may contact you by phone to complete the sign-up process. Any questions? Contact us at LSP@ccsyr.org. We are here to help.
---
In-person sessions at library
Mandarin Session:
Aging and Hearing Care
助听器的种类及使用指南
Main topic: Lear about different types of hearing aids; how to use, maintain hearing aids.
Thur. Sep 21,2023 10 a.m. –12 p.m.
Location: Richmond Hill Central Library
---
Mandarin Session:
10 Things You Should Know About PR Card
枫叶卡十项须知
Main topic: Learn about 10critical things about PR card, including what information is on your PRcardwhen you would need to present your PR card, PR card renewal procedure,IRCC website, etc.
Thur. Sep 21,2023 10 a.m. –12 p.m.
Location: Pleasant RidgeLibrary, Vaughan
---
English Session:
English Conversation Circle
Every Monday, September 18, 25; 10a.m. – 12 p.m.
Location: Angus Glen Library, Markham
---
Farsi Session:
Job search and Resume
جلسه کاریابی و رزومه
Join this session and get familiar with the process of finding a job and its steps, you will learn about the features of a Canadian Resume, you will learn how to get ready for interview.
Tue September19, 2023, 6 p.m -8 p.m
Location: Richmond Hill Central Public Library.
---
English Session:
Spouse, Common-Law Partner, and Dependent Children Sponsorship
This session covers an overview of Canadian Immigration Family Sponsorship, how to apply for Family Sponsorship, sponsor your wife, husband, or common-law partner, and sponsor your dependent children.
Wednesday, September 20th, 2023, 6:00pm – 7:30 pm
Location: Richmond Hill Central Library (1Atkinson St, Richmond Hill, ON, L4C 0H5)
---
To register for any of our library workshops, send us an email to cel@ccsyr.org or call: 416-258-9015.
---
CE team for Schools – Upcoming Workshops
English Session: For women ages 18+
Women in Leadership (WIL-Power) Program
Monthly Interactive workshops to engage, support, and connect women within your community. Make new friends and learn about Community Resources, Parenting in Canada, Health & Nutrition, Financial Literacy in Canada and Employment Readiness.
Tue. Sep 19, Oct 17, Nov 21, Dec 12, Jan 16 – 10:30am to 12:30pm at St. Joan of Arc Catholic HS
Registration Link: https://forms.gle/JpmN83Uak9c2qYQx7
---
English Session:
PA Day- Online workshop for students Grade 4 – 9
Confident Me
Interactive workshops for children/ youth on body confidence, self-esteem, understanding appearance pressures and media literacy. Participants will receive a certificate at the end of the session.
PA day- Fri. Sep. 22, 2023.
Gr 4/5: 9:30-10:30am, Gr 6/7: 10:30-11:30am, Gr 8/9: 11:30-12:30pm
Registration Link: https://forms.gle/WKzM5P3h5cYBMeEy5
---
Multi language Session
Two online workshops for ages 18+
Journeys to Active Citizenship (JAC) program
Fun ways to learn about Civic Engagement; 'Who Does What' in Canadian governments & 'Skills for Community Involvement'.
Korean session: Wed. Sep 20, Sep 27, 2023 – 10:30 to 11:30am
Farsi session: Wed. Sep. 20 & Sep 27, 2023 – 5:30 to 6:30pm
Arabic session: Thu. Sep 21, 2023 – 6:30 to 7:30pm & Sep 28, 2023, 11am -12 noon
Registration Link: https://forms.gle/rvtzUMvXE9ec7KTc9